Etwaro
The Group
Since Etwaro The Group was founded back in 2003, it has developed into one of Mauritius' leading construction consultancy firms, specializing in providing a full range of Quantity Surveying, Project Management and Global Consultancy services for both Building & Civil Engineering projects.
With the expansion of the company, Etwaro The Group was created. Under the group falls four distinct entities, Etwaro Cost Consultant, Etwaro Project Management, Etwaro Property Development and Etwaro Africa.
Etwaro Cost Consultant provides a full range of Quantity Surveying (Cost Consultancy) services. Etwaro Project Management offers Project Management services. Etwaro Property Development is the property arm of Etwaro The Group, specialising in the development of offices. Whereas Etwaro Africa was created after a huge demand from our clients to provide Development Management and Global Consultancy Services.
Etwaro The Group has 20 years of experience, with over 300 projects delivered till date and 40 dedicated employees. The Group is located alongside major companies in Vivea Business Park where it owns and manages its A Grade office space.
We are proud to have been involved in the most prestigious projects on the island namely Bagatelle Mall of Mauritius, Decathlon, Legend Hill, New Social Living Development, La Balise Marina, State Bank of Mauritius Branch Renovations, One&Only Le St Géran Private Homes, Renovation of Cotton Bay Hotel, Refurbishment of Maradiva Hotel, HSBC Headquarters and so on.
Our People
Over the years, Etwaro & Associates has assembled a team of knowledgeable colleagues, imbued, as Our Culture would suggest, with a strong sense of values. As well as being dedicated to providing clients with first-class service, all our staff are both professionally qualified and experienced and are constantly being coached.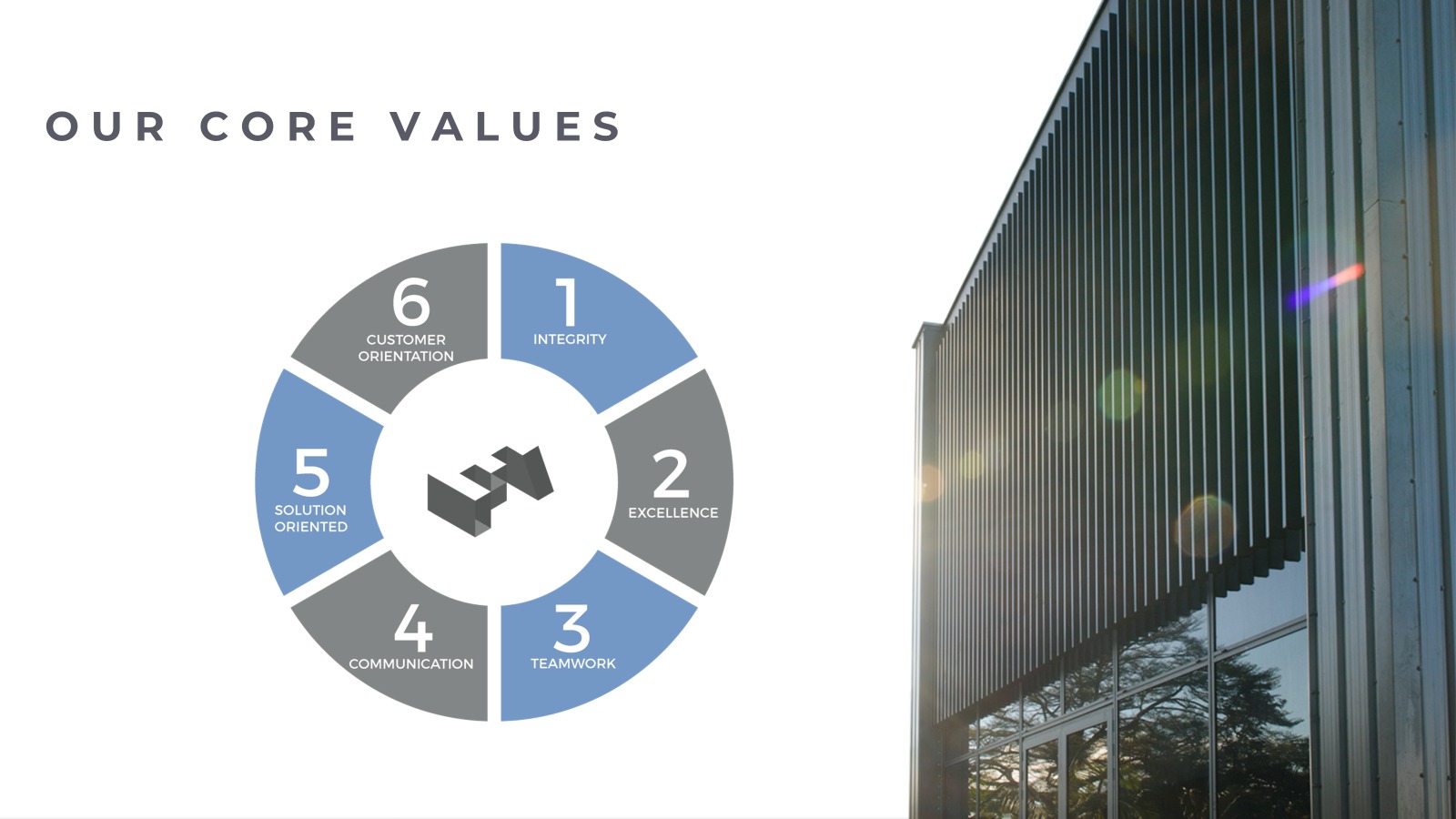 Commitment to our Client
At Etwaro The Group, our people are fully committed to deliver quality service with proactiveness. Very often our clients are amazed by the speed at which we can deliver our services from inception to completion.
Culture of Excellence
It is something that differentiates a given framework of "thinking and doing" against everything else and something that provides a deeper sense of value to the followers of this culture as a widespread sense of its correctness against other similar propositions.